Under construction! I have shifted from Co-Artistic Director of Babes With Blades Theatre company to Marketing Director. So much exciting stuff is coming up – best to track it via the Babes' website – www.babeswithblades.ORG – don't forget the .ORG.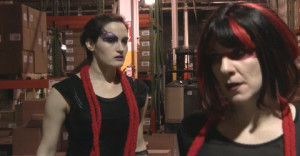 Part of the reason for the shift is I'm hoping to claw back some time to work on the edit for season 2 of The Scarlet Line . We finished filming the current storyline in a fashion that would allow for future installments, but not require them to feel like the story had a whole arc. If we decide to produce more in future, it will be with expanded production capacity.
While I've mostly been focusing on BWBTC business these past three or four years, I did manage to appear in multiple readings, as well as the full production and world premiere of Girl Found, by Barbara Lhota, with Idle Muse Theatre Company. I also served in many behind-the scenes capacities, and made a cameo appearance, in the documentary No Man Shall Protect Us.
Prior to taking half the reins at BWBTC I was lucky enough to exercise my avant-garde chops in "Hellish Half-Light: Shorter Plays of Samuel Beckett" in Mary Arrchie's penultimate season, and to appear in 20,000 Leagues Under the Sea at Strawdog Theatre Company, in the role of Captain Nemo, in their pre-penultimate season at 3829! I also had the opportunity to read the role of Hannibal Lecter in a stage adaptation of Red Dragon, and appeared in several other readings around town. Before that, I appeared in Stage Left Theatre Company's production of Keys of the Kingdom, by Penny Penniston – click the titles for info.
Dark Age: The Web Series aired its first episode Feb 2, 2012. They have set up a whole youtube channel, and you can view Season 1 – Feature Length or Season Two – Feature Length to watch each season as a whole movie in one sitting, if you like! I round out an ensemble of 5.
The Bartitsu documentary is available on DVD. Click here! I did some voiceover and appeared on camera in a reenactment sequence depicting the jujitsuffragettes training.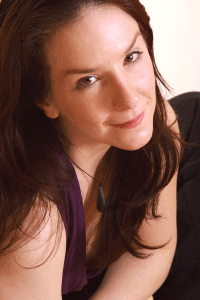 Stay tuned for more news and info!